By Position Desired
This page shows the application pools for all positions in the district.
Here's how:
1) Click on the Find Applications tab.
2) Click on By Position Desired.

3)Click on the position for which you would like to view applications, for example-Administration.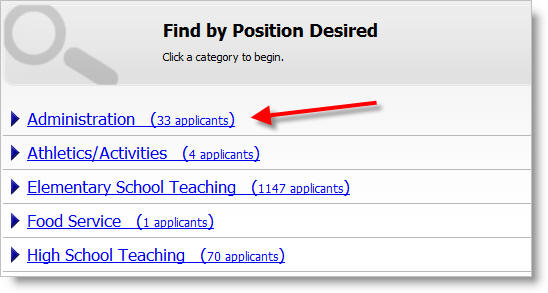 4) Then you can view a) all administrative candidates or b) select a specific position.