How to Prevent Applicants From Seeing Certain Questions
You may have heard from applicants that they are seeing questions which do not apply to them. By understanding and customizing how AppliTrack organizes its Categories, Positions, and Vacancies, you can ensure that applicants are only seeing those questions which are appropriate to the position to which they are applying.
Here's how:
1) First, read the Understanding_the_Category, Position and Vacancy_Heirarchy help document to understand how AppliTrack organizes your position types and uses this organizational system to determine which pages an applicant will see.
2) Typically, unexpected pages are shown when vacancies exist within categories or positions in which they logically fit, but for which a page or pages are included that do not apply to the vacancy. When this happens, there are two options:
3) The first option is to move the vacancy to another Category/Position Pool. To do this, first open the Vacancy tab.
4) Type the Job ID in the search box, or find it in one of the lists of Postings.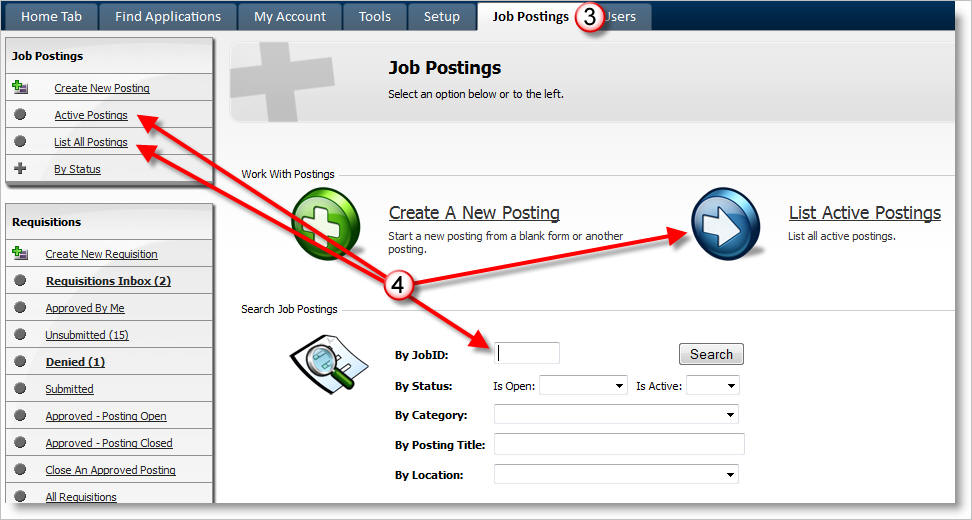 5) Within the posting, select a different Position Type from the Position Type dropdown.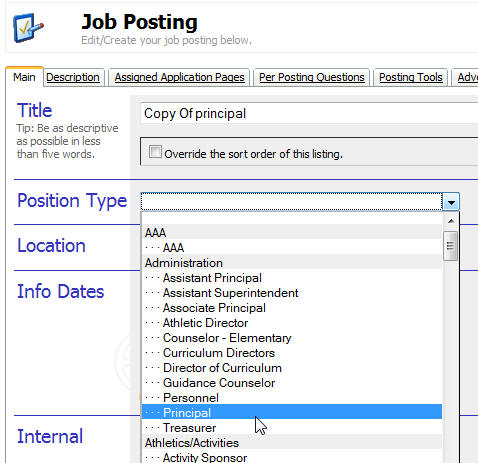 6) The second option is to un-assign the pages from the category, and to then re-assign it to the position(s) to which the pages apply. For more details on how to do this, see Assign pages to Categories, Positions and Vacancies.